Working At RCI
The growth of RCI Industries and Technologies Ltd. from a small trading company into a manufacturing colossal in just over one generation is due to the hard work, dedication, commitment and vision of its people. This is why we strive to create an environment conducive for the personal and professional growth of our people.
We are committed to providing a safe, healthy and supportive working environment and creating one of the world's most people friendly and performance driven company.
We believe that 'unity is diversity' and therefore we have people from different cultural, educational and geographical backgrounds.
We hire and retain the best industry talent by offering competitive salaries and benefits and a thriving working environment.
In our industry, we are one of the few companies to implement SAP software. SAP Implementation has automated many clerical tasks and thereby providing time to focus on more productive tasks.
We ensure that employees are rewarded for their hard work and therefore we have a transparent and well structured appraisal policy.
We ensure that the voices and opinions of employees at all levels are heard respectfully. As a result, we have inculcated a strong team culture in the organisation.
We have an employee referral scheme wherein in we encourage present employees to refer friends and relatives for employment.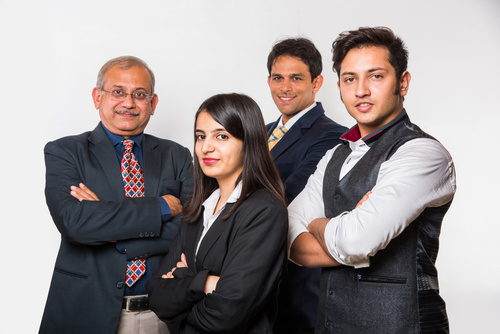 Besides empowering the employees with opportunities for professional growth, we ensure that their personal well being is looked after.
Statutory Welfare Schemes:
Under the Factories Act 1948 we provide the stipulated mandatory welfare conditions for the workers such as safe drinking water , facilities for sitting, first aid in case of any minor accident, sufficient number of latrines & urinals in the the office and factory premises, proper & sufficient lights specially for night shifts, rest rooms with provisions of water supply, wash basins, toilets, bathrooms etc.
RCI also complies with the statutory requirements of Maternity Benefit Act (1961) , Employee State Insurance Act (1948), Employees Provident Fund Scheme (1952) & Payment of Bonus Act (1965).
Non Statutory Welfare Schemes:
We conduct various health checkups for our workers. For example, a dental check up camp was organised in the factory premises, in collaboration with a local hospital.
We also provide health insurance to all Non-ESI covered employees upto a sum of ₹2,00,000 per employee. This initiative has benefited many of our employees. Besides this, we also provide GPA (Group Personal Accident) Insurance to all the employees of RCI, wherein the sum insured per life is ₹3,00,000.
Besides focusing on the worker's health, we also provide economic welfare services such as Interest free Loan to the workers, Voluntary Saving Contribution, Gratuity etc.
To create a feeling of belongingness among the employees, we organise various socio- cultural activities such as birthdays and festivals.