Sustainable Operations
At RCI, we are adopting various sustainable measures for the well-being and interests of our stakeholders such as :
Recycling
We have dedicated Copper recycling facilities at our plants. We recycle our own process scrap and the process scrap generated from customers.
Clean Technology Absorption
We are constantly harnessing and tapping latest and clean technologies to not only increase productivity but also to ensure energy and material efficiency.
Common effluent Treatment Plant
[ ETP /STP ] We make efforts to control emissions through dry scrubbing and electrostatic precipitators and discharge through appropriate effluent treatment plants.
Water Resource Management
To promote water conservation we have rain water harvesting tank at our production unit. Our workers are educated to use water judiciously and eliminate wastage of water.
Conservation of Energy
We ensure optimal utilisation of energy in our manufacturing processes. Thereby ensuring minimal operations cost and product viability.
Clean Air
We have bag filters for tackling air pollution caused by induction furnaces. A bag filter is an air pollution control device and dust collector that removes particulates out of air or gas released from commercial processes.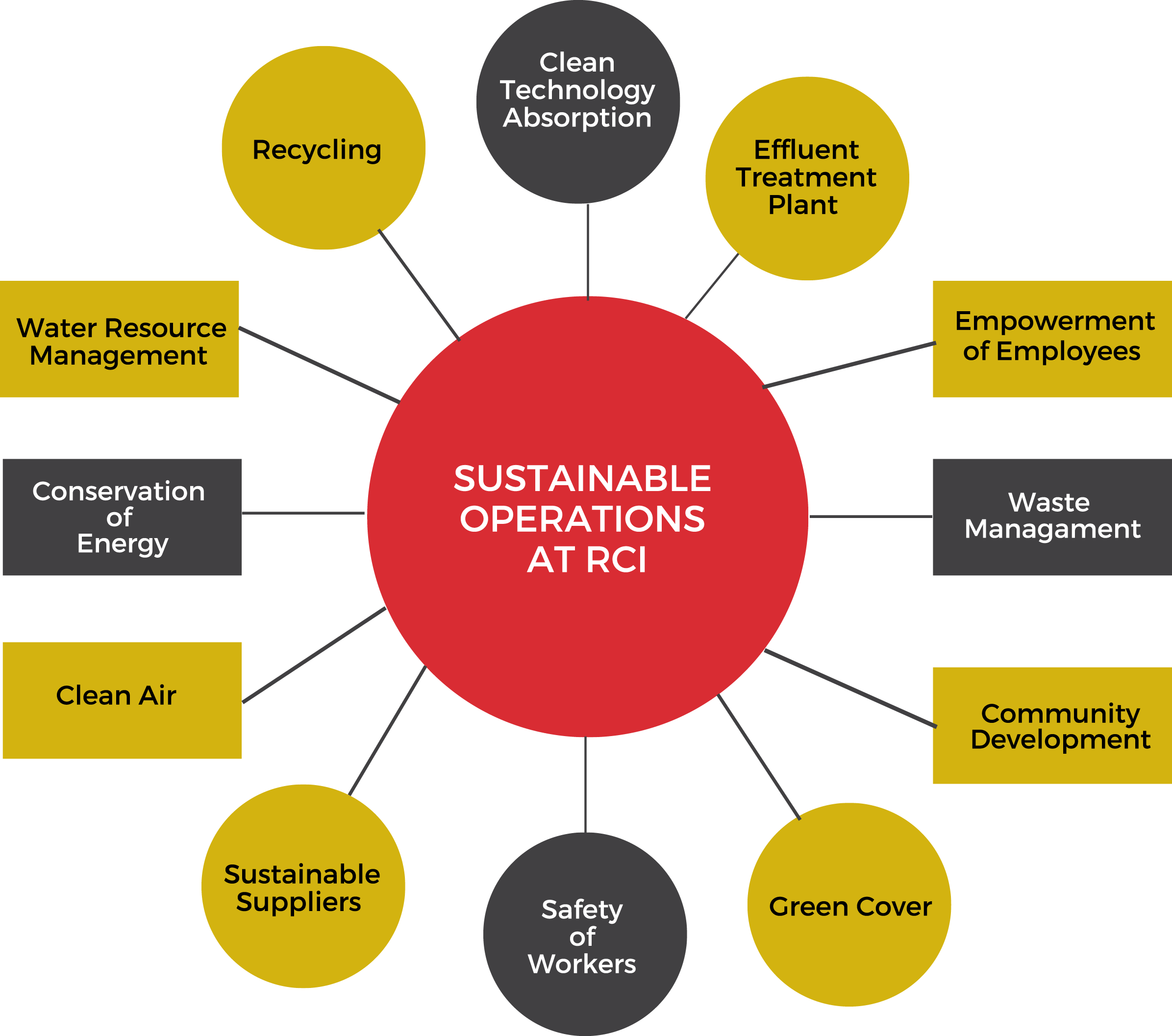 Empowerment of Employees
Besides providing ample growth opportunities and competitive salaries to our employees, we also empower them by treating all of them equally irrespective of their position, caste, gender or religion.
Waste Management
We have a waste management systems for solid and hazardous waste. This includes systematic collection of scrap , safe storage, disposal and reuse of wastes as per regulations.
Community Development
(Socio-Economic Development of Communities around the Plant) Besides creating employment, we make conscious efforts towards social development of our factory workers by providing them with hygienic amenities and safe working conditions. For example, we organise periodic health check up camps in factory premises.
Sourcing Sustainability
Our suppliers of raw materials are carefully chosen on the basis of productivity, cost and sustainability parameters.
Safety of Workers
We have taken adequate safety measures to mitigate fire situations in our production units. We have installed a water hydrant pipeline, fire fighting equipments and sufficient lighting for safety of our workers. We also have NOC's from Fire Directorate.
Green Cover
We have planted trees around the boundaries of our production units to create green cover in the area.