Alloy Names (as per RoHS specifications)
UNS
C61400
| Chemical Composition | Weight percentage |
| --- | --- |
| Copper [Cu] | 91.0 % to 92.0% |
| Aluminium [Al] | 4.5 % to 6.5% |
| Nickel [Ni] | 2% to 2.5% |
| Maganese [Mn] | 0.50% |
Characterists
Excellent corrosion resistance.
Very resistant to seawater corrosion.
Good strength.
Good ductility.
Main Applications
Marine & Chemical : Tube plates for condensers, evaporators and heat exchanges, cryogenic equipment, water boxes, storage tanks and pipe work, Ship-building,Corrosion Resistant Vessels, Sea Water Piping etc.
Mechanical: Environment-resistant fasteners and pump components, Bushings, Bearings, Gear parts.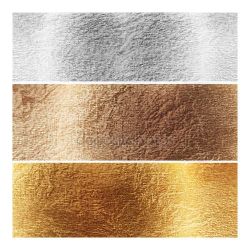 Properties
Form
Temper
Temper Code
Tensile Strength (ksi)
YS-0.5% Ext (ksi)
Elongation (%)
Rockwell B Scale
Shear Strength (ksi)
Torsion Modulus (ksi)
Izod (ft-Ibs)
Fatigue Strength** (ksi)
Ultimate Tensile Strength in Shear (ksi)
Section Size (in)

Flat Products

Hard

H04
89 Typ
60 Typ
32 Typ
87 Typ
0.125
H04
85 Typ
58 Typ
35 Typ
86 Typ
0.312
H04
78 Typ
45 Typ
40 Typ
84 Typ
1
H04
80 Typ
54 Typ
38 Typ
85 Typ
48 Typ
0.5

Soft Anneal

O60
80 Typ
40 Typ
40 Typ
42 Typ
0.315
O60
80 Typ
40 Typ
40 Typ
83 Typ
42 Typ
26 Typ
0.312
O60
82 Typ
45 Typ
40 Typ
84 Typ
45 Typ
30 Typ
0.125
O60
82 Typ
45 Typ
40 Typ
45 Typ
0.118
O60
76 Typ
33 Typ
45 Typ
81 Typ
28 Typ
40 Typ
1
O60
78 Typ
35 Typ
42 Typ
40 Typ
0.59
O60
78 Typ
35 Typ
42 Typ
82 Typ
40 Typ
25 Typ
0.5

Rod

Drawn and Stress Relieved

HR50
75 Min for Standard
35 Min for Standard
30 Min for Standard
1
HR50
80 Min for Standard
40 Min for Standard
30 Min for Standard
0.5
HR50
70 Min for Standard
32 Min for Standard
30 Min for Standard
2

Hard

H04
85 Typ
45 Typ
35 Typ
91 Typ
48 Typ
0.5
H04
82 Typ
40 Typ
35 Typ
90 Typ
45 Typ
1
H04
80 Typ
35 Typ
35 Typ
88 Typ
40 Typ
6.1 Typ
60 Typ
26 Typ
2
| | |
| --- | --- |
| Melting Point - Liquidus °F | 1915 |
| Melting Point - Solidus °F | 1905 |
| Density Ib/cu in.at 68 °F | 0.285 |
| Specific Gravity | 7.89 |
| Electrical Conductivity % IACS at 68°F | 14 |
| Thermal Conductivity Btu/Sq ft/ft hr/°F at 68°F | 39 |
| Coefficient of Thermal Expansion 68-572 per 10-6°F (68-572°F) | 9 |
| Specific Heat Capacity Btu/lb/°F at 68°F | 0.09 |
| Modulus of Elasticity in Tension ksi | 17000 |
| Modulus of Rigidity ksi | 6400 |
| | |
| --- | --- |
| Technique | Suitability |
| Solderring | Not Recommended |
| Brazing | Fair |
| Oxyacetylene Welding | Not Recommended |
| Gas Shielded Arc Welding | Good |
| Coated Metal Arc Welding | Good |
| Spot Weld | Good |
| Seam Weld | Good |
| Butt Weld | Good |
| Capacity for Being Cold Worked | Good |
| Capacity for Being Hot Formed | Good |
| Machinability Rating | 20 |