We are instrumental in providing Tin Solder bars, strips and wires, with and without flux, in the market. Available in lead free and with up to 50% lead, Tin Solder is widely utilized in electrical industry for soldering/joining components.
| Chemical Composition | Weight percentage |
| --- | --- |
| Tin [Sn] | 59% to 61% |
| Arsenic [As] | 0.010% Max. |
| Bismuth [Bi] | 0.050 % Max. |
| Lead [Pb] | Remainder % |
| Antimony [Sb] | 0.05% Max. |
Availability
320mm [Length] x 20 mm [Width] x 8.6 mm [ Thickness]
Characterists
Tin-Lead solders is the largest single group and the most widely used of the soldering alloys.
Excellent wettability.
Low Residues & Hard Non-conductive residues.
Easily dispensed.
Main Applications
Electrical : Soldering in electronic printed circuit board,any type of junctions of electronics components , radiators, wave dip soldering of electrical assemblies where lower temperatures are required, compatible for use with all types of base metal cleaners, fluxes, and heating methods.
Typical Application: These tin/lead solders can be used, with some exceptions, to join copper and most copper alloys, lead, nickel alloys and steel.
**Caution: Lead-bearing solders are not to be used in potable water systems. tin-lead solders are not recommended in high stress or vibration joints in the cooling industry due to lack of sufficient elongation properties.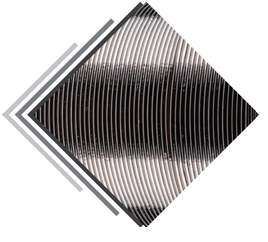 Properties
| | |
| --- | --- |
| Density | 8.67 g/cm3 |
| Tensile Strength | 6400 psi |
| Shear Strength | 5700 psi |
| Colour | Silver |
| Electrical Conductivity | 49.8 (W/m-K) |
| Solidus | 362°F (183°C) |
| Liquidus | 375°F (190°C) |
| Elongation | 40% |