Alloy Names (as per RoHS specifications)
UNS
S31000
| Chemical Composition | Weight percentage |
| --- | --- |
| Chromium [Cr] | 24-26% |
| Phosphorus [P] | 0.045% Max. |
| Nickel [Ni] | 19-22 % |
| Managnese [Mn] | 2% |
| Silicon [Si] | 1.5% Max. |
| Carbon [C] | 0.25% max. |
Characterists
High chromium & moderate nickel is resistant to sulfidation.
Excellent high temperature properties with good ductility and weldability.
Developed for use in high temperature corrosion resistant applications.
Oxidation resistance to 2000°F.
Moderate strength at high temperature.
Resistance to hot corrosion.
Strength and toughness at cryogenic temperatures.
Main Applications
Cryogenic Components 
Food Processing 
Furnaces : burners, doors, fans, piping and recuperators
Fluidized Bed Furnaces :coal combustors, grids, piping, wind boxes.
Ore Processing/Steel Plants: smelter and steel melting equipment, continuous casting equipment.
Petroleum Refining: catalytic recovery systems, flares, recuperators, tube hangers.
Power Generation: coal gasifier internals, pulverized coal burners, tube hangers.
Sintering/Cement Plants: burners, burner shields, feeding and discharging systems, wind boxes.
Thermal Processing: annealing covers and boxes, burner grids, doors, fans, muffles and retorts, recuperators, walking beams.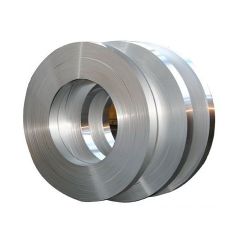 Properties
Yield Strength 0.2% Offset
Ultimate Tensile Strength
Elongation in 2 in.
Hardness
psi (min.)
(Mpa)
psi (min.)
(Mpa)
% (Miin.)
(Max.)
35,000
245
80,000
550
45
217 Brinell
| | |
| --- | --- |
| Density | Thermal Conductivity 212°F (100°C) |
| 0.285 Ibs/in³ | 8.0 BTU/hr/ft²/ft/°F |
| 7.89 g/cm³ | 10.8 W/m-°K |
| | |
| Specific Heat | Melting Range |
| 0.12 BTU/Ib-°F (32 - 212°F) | 2470 - 2555°F |
| 502 J/kg-°K (0 - 100°C) | 1354 - 1402°C |
| | |
| Modulus of Elasticity | Electrical Resistivity |
| 28.5 x 10⁶ psi | 30.7 Microhm-in at 68°C |
| 196 Gpa | 78.0 Microhm-cm at 20°C |