Alloy Names (as per RoHS specifications)
UNS
S31600
| Chemical Composition | Weight percentage |
| --- | --- |
| Chromium [Cr] | 16-18% |
| Phosphorus [P] | 0.045% Max. |
| Nickel [Ni] | 10-14 % |
| Managnese [Mn] | 2% |
| Silicon [Si] | 0.75% Max. |
| Carbon [C] | 0.08% max. |
| Molybdenum [Mo] | 2-3% |
Characterists
Highest creep, stess to rupture & Tensile strength at elevated temperature.
Exellent resistance to corrosion. Molybdenum gives 316 better overall corrosion resistant properties than Grade 304.
Second-most common form of stainless steel.
Excellent weldability.
Cannot be hardened by heat treatment.
It is also known as marine grade stainless steel due to its increased resistance to chloride corrosion compared to type 304.
Main Applications
Industrial : Pollution control equipment, Rubber, plastics, pulp & paper machinery, Food processing equipment, Oil & petroleum refining equipment, Boat fittings, value and pump trim.
Chemical : Chemical processing, equipment, Laboratory benches and equipment, Heat exchangers.
Medical : Pharmaceutical processing equipment,  medical implants like total hip, and knee replacements Condensers, evaporators and tanks.
Textile: Textile Finishing Equipment .
Marine: Marine Exterior Trim.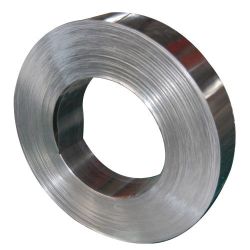 Properties
| | | | | | |
| --- | --- | --- | --- | --- | --- |
| Grade | Tensile Strength ksi (min) | Yield Strength 0.2% ksi (min) | Elongation % | Hardness (Brinell) MAX | Hardness (Rockwell B) MAX |
| 316 (S31600) | 75 | 30 | 40 | 217 | 95 |
| | | | | | | |
| --- | --- | --- | --- | --- | --- | --- |
| Density Ibm/in³ | Thermald Conductivity (BTU/h ft.°F) | Electrical Resistivity (in x 10‾⁶) | Modulus of Elasticity (psi x 10⁶) | Coefficient of Thermal Expansion (in/in)/°Fx10‾⁶ | Specific Heat (BTU/lb/°F) | Melting Range (°F) |
| 0.29 at 68°F | 100.8 at 68 212°F | 29.1 at 68°F | 29 | 8.9 at 32 - 212°F | 0.108 at 68°F | 2500 to 2550 |