Alloy Names
UNS
A1145
ASTM
B479
Applications
Aluminium foil is used in food packaging, printing, hairdressing, electrical and household use.
Characteristics
Aluminium / Aluminum alloys are known for their strong corrosion resistance.
They are sensitive to high temperatures as high temperatures tend to reduce these alloys strength. However, the strength of the aluminum alloys can be increased at subzero temperatures, making them good low-temperature alloys.
It is highly resistant to chemical attack and weathering.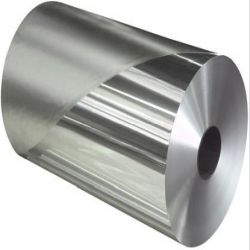 Properties
| | |
| --- | --- |
| Element | Content (%) |
| Aluminum (Al) | 99.45 %Min |
| Silicon-(Si) + Iron - (Fe) | Remainder |
| Copper- (Cu) | 0.05 % |
| Manganese-( Mn) | 0.05 % |
| Magnesium- (Mg) | 0.05 % |
| Zinc- (Zn) | 0.05 % |
| Titanium- (Ti) | 0.03 % |
| | | |
| --- | --- | --- |
| Properties | Metric | Imperial |
| Density | 2.6-2.8 g/cm³ | 0.0939-0.1011 Ib/in³ |
| | | |
| --- | --- | --- |
| Properties | Metric | Imperial |
| Elastic Modulus | 70-80 Gpa | 10152-11603 ksi |
| Poisson's ratio | 0.33 | 0.33 |
Properties
Conditions
T (°C)
Treatment
Thermal Conductivity
227 W/mK
25
H18